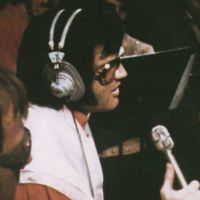 Click on the alphabetical list* to the left to narrow it down, then the song title, or use the "Search the site" field. The individual song page has all the details on that song:
recording date details, 1st release, chart position
a little history and/or my spin on the song
links to other reviews or info
lyrics and downloads
karaoke version of the song
other artists' versions of the song
If it's a song that you particularly love (or hate!), post your spin on it, too!

*A note about alphabetizing: I use the old library method of leaving out the leading articles "A" and "The", so you'll find "A Big Hunk O' Love" under "B", not "A", and you'll find "The Wonder Of You" under "W", not "T". Sorry, I can't break my old-school habits!