Written by: Katharine Lee Bates, Samuel A. Ward
Arranged by: Elvis Presley

Recorded: December 13, 1975, Hilton Hotel, Las Vegas.

Single: w/ "My Way", PB-11165, November 1977
Also re-released as Gold Standard Series, 447-0628, February 1962

Highest U.S. Charts Position:
Flip-side only, didn't chart.

1st LP release: Elvis Aron Presley - August 1980

Click to download or buy
"America the Beautiful"
now from Amazon!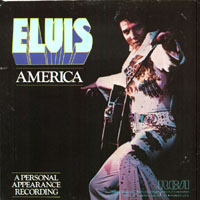 or download from iTunes:


For other versions, see
Lyrics and Downloads section below.